Jak każdy prawdziwy Szafarz na-le-ży przeprowadzić se-sy-jkę na torach. Sesyjkę tą należy pstryknąć tak aby nie rozjechał cię pociąg ani drezyna albo, żeby pijany pan Lutek co akurat przechodzi przez te tory w krzakach nie wysikał się w kadrze amfas.
Po secundo. Na twarz należy nałożył melancholijny wyraz a gały wbić w daleką dal jak najdalej. Można tez na tych torach zalec na plecach z nogami po drugiej stronie tak aby najdeżdżający pociąg osobowy Ciechocinek-Pułtusk wykonał z modela nadobnego kadłubka. To się nazywa "zdjęcie z pazurem' i wiele Szafiarek takie ma. Jak takiego nie będę miała bo smaru na torach od cholery i nie chce sobie upaćkać zadka. Mam za to zdjęcie z łańcuchem. Mogłam się w sumie w ramach oryginalnego lansu przykuc tem łańcuchem za szyje do śruby na torach ale dobra tam. Daruję. Mam nadzieję, że wyszło.
Wacka pana Lutka – brak, drezyna mnie nie rozjechała a sina dal wyszła w kolorze sinym więc to tyle o torach. Enjoy.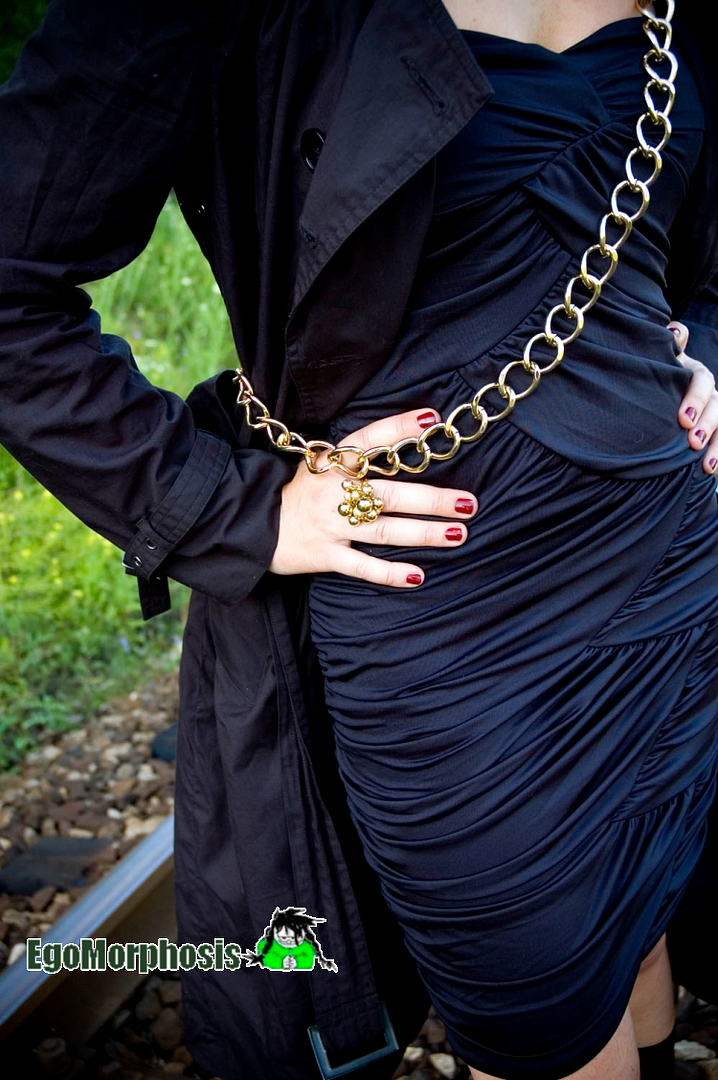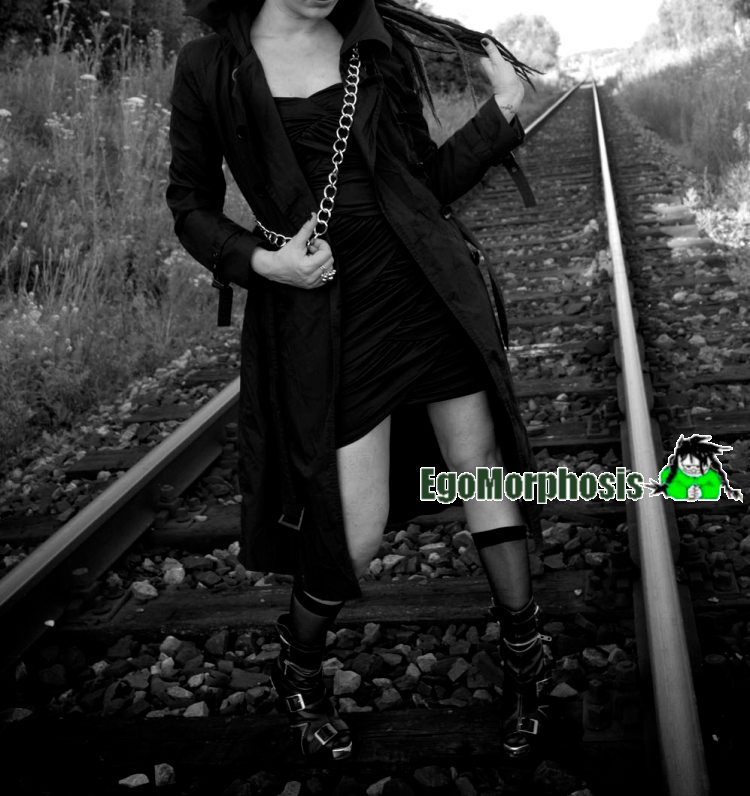 Pix by Ikarus
Włochy: Dopinka dreadowa
enchantedlocks
Sukienka: H&M
Płaszcz: London Look 2006 / przepraszam. Jest pognieciony, bo leżał w bagażniku pół roku. Znalazłam go pod oponą. Zapasową/
Buty : Highest Heel Collection ==> www.ebay.com
Łańcuch: H&M
Pierścionek: Bijou Brigitte
Podkolanówki: 2 zeta na targu za 2 pary. Można drzeć.
Prezencja: Torowo Smarowa
Statyści: Szumi dokoła Las, Dmuchawce latawce wiatr, Ikarus.