Kiedy noszę swoje prawie prawdziwe warkocze zawsze przypomina mi sie kiedy pierwszy raz zrobiłam coś z włosami. Miałam 9 lat i pożyczyłam sobie te prawdziwe warkocze z zespołu "Promni" z SGGW. Był to przaśny rok 1983 a ja zostałam gwiazdą ulicy, po czym oczywiście wyrzucono mnie ze szkoły. Jak kto widział kiedy trzecioklasistkę wyrzuconą ze szkoły za fryzurę TO BYŁAM JA. Pani nie uwierzyła, że to chude ważące 15 kilo stworzenie wyhodowało sobie w wakacje takie włosy. A może uważała, że stanowię zagrożenie i być może będę próbowała na przykład powiesić kolegę czy coś.
Wtedy to właśnie zalęgło się we mnie upodobanie do motywowego pożyczania wszystkiego z każdego zakątka świata. Tak juz mi zostało do dzisiaj i właśnie uznałam, że nadszedł czas aby okazać blogosferze przezajebiste ponczo mojej szanownej Pani Matki. Ponczo to ma lat tyle co ja czyli 38 i zostało przysłane do Polandii w 1974 w darach ze Szwecji czy innej tam krainy której nie moglismy powąchać.
Moja Pani Matka założyła je kilka razy i tak Pan Kocyk oczekiwał w szafie na to, żeby kolejne pokolenie czyli GrossBoss dorósł to zaszczytu nanizania go na grzbiet. Wszystkie więc nowoczesne azteckie printy mogą się przy tym schować, bo to szczyle som ekhe młode. Moja pelerynka zaś capi jak należy stryszkiem a i skubana nie sfilcowała się, tudzież mol mordo nie nargryzł. Wzgruszyłam się normalnie z tego wszystkiego.
Najcudowniejszo garderobo podpaśno czyli spódnico którą wyrwałam z gardła Vasiliki na Ebayu obiecałam iż się podzielę, więc dzisiaj była okazja, zaś obutek znalazłam na bazarze, BATA nówka sztuka - przeceniona z 60 Euro na 50 złotych. Oczekiwała na mnie miedzy budko z chińszczyzno a zegarmistrzem co jeszcze widzi i nadal skręca.
Przepiękne piórkowe Tribal Hair wprowadziłam właśnie do
Loko
więc jak ktoś ma ochotę może sobie takie u mnie zamówić /
bo na razie mam je w Polsce/
i powiewać na wietrze za całe 20 złotych. Na prawdę polecam. Zwłaszcza do rozpuszczonych włosów.
Uściski!
Lea
Thank you Vasiliki!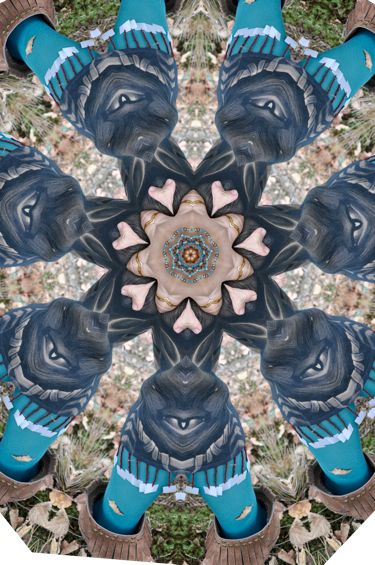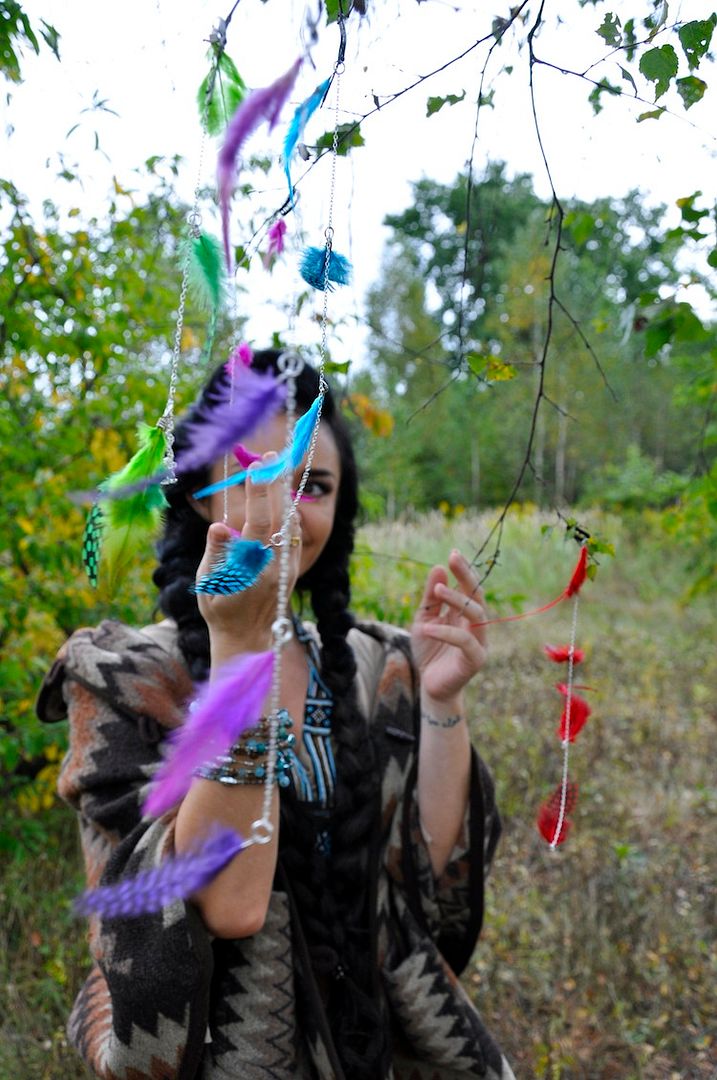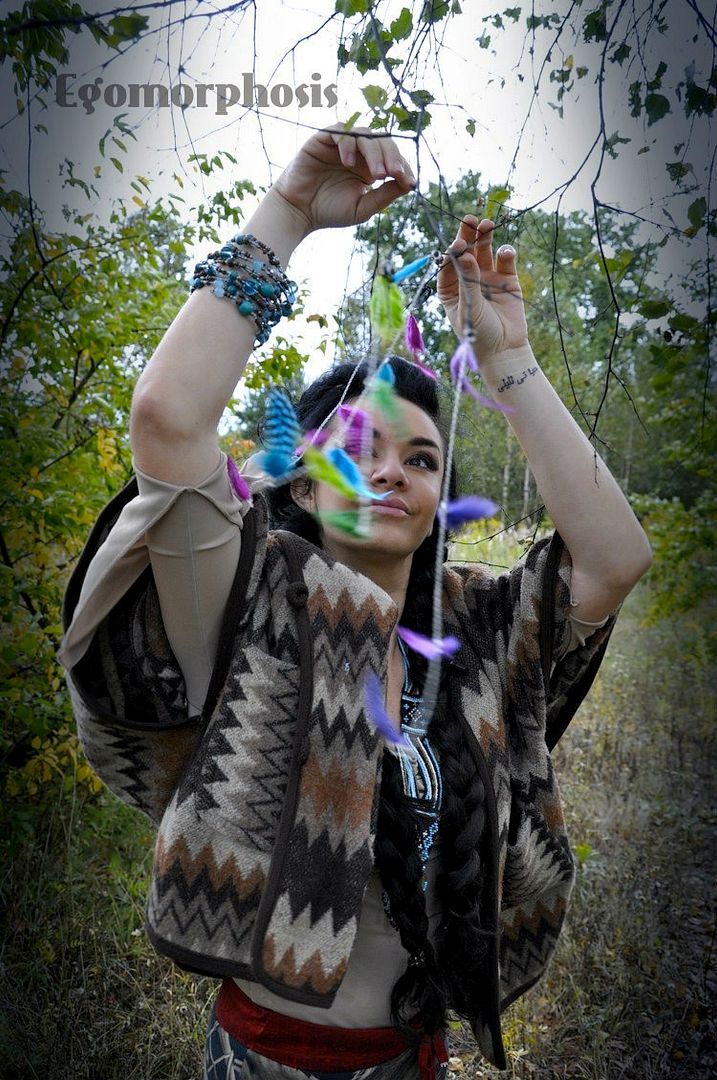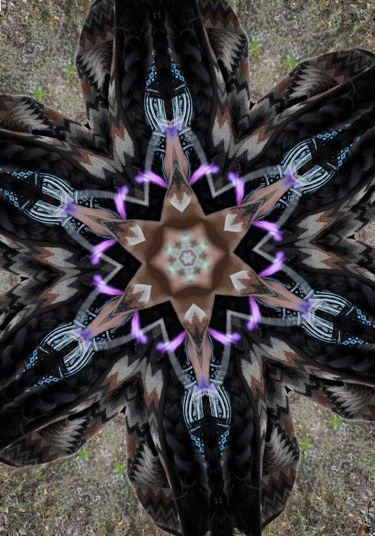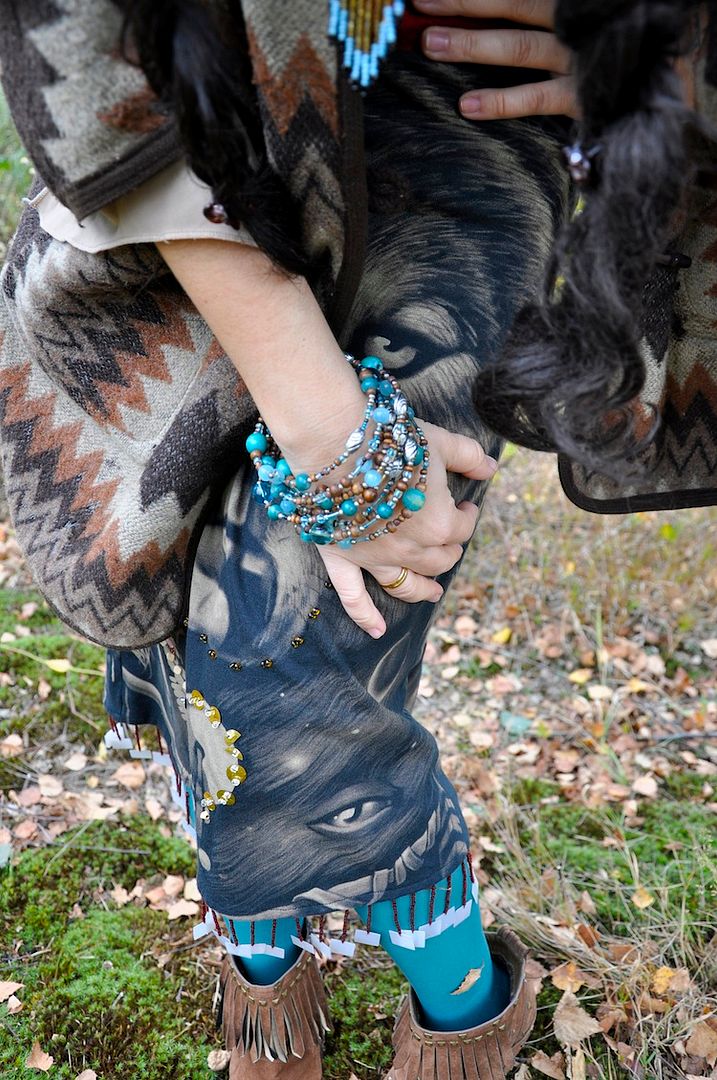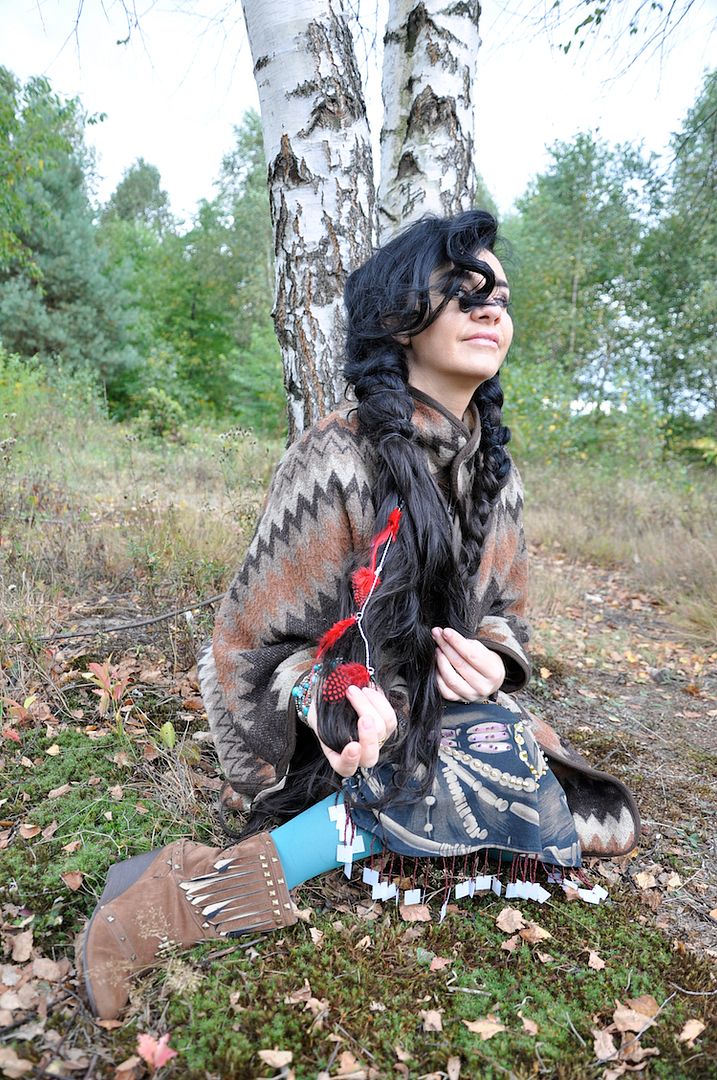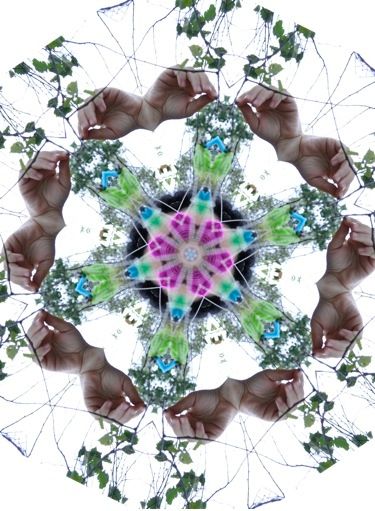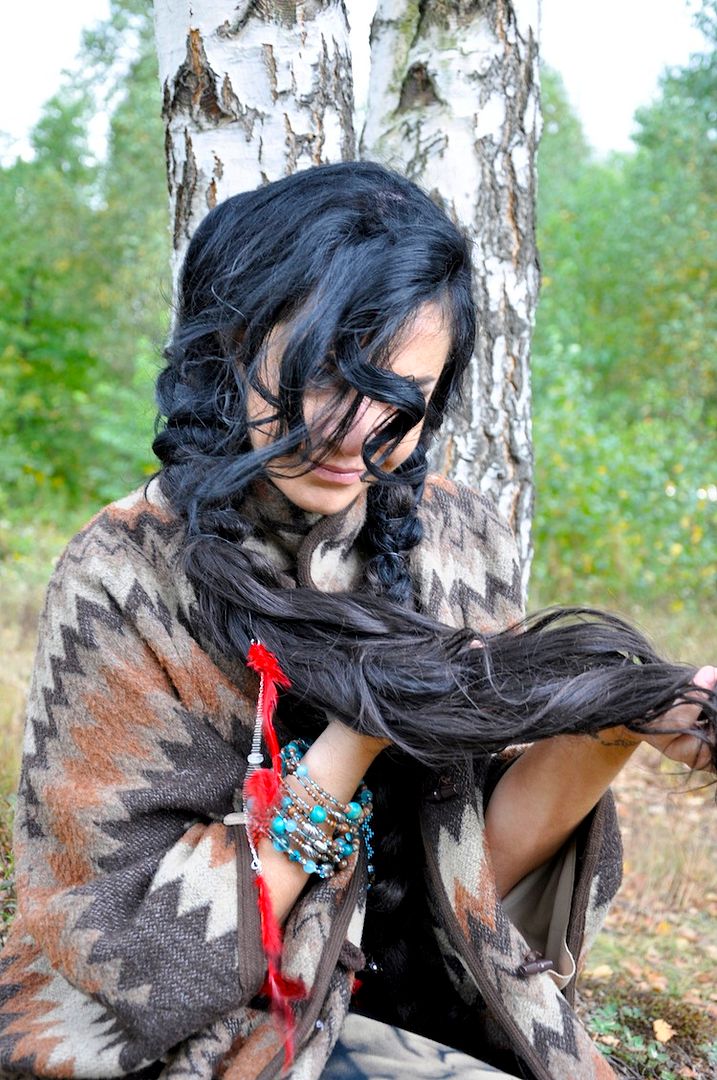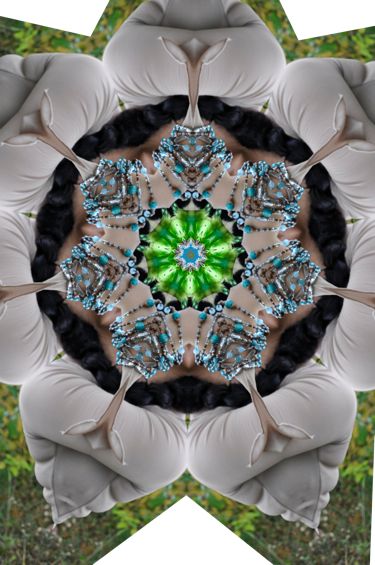 You need something? Don't be shy to write me an e'mail.
My Facebook.