Kreatywna Pani Matka zawrzała we mnie jakem obaczyła te cuda i wrzuciłam je trzy dni temu
na GrossBossa
. Ponieważ u mnie zazwyczaj jest tak, że albo nic nie robię albo robię wszystko naraz, postanowiłam zrobic wszystko naraz a więc przygotować Leili na Dzień Matki super poszukiwacza ogrodowych skarbów i koszulki DIY które tutaj obok moich portków widnieją.
Zabawa była na tyle zajebiaszcza, że moje dziecie opowiada wszystkim od trzech dni jak to z matkom uzupełniało dziury w pudle zapasami natury :)
Jak już mieć rozmach to na całego. W zwiazku z tym moje ulubione ale lekko wyblakłe czarne jeansy co to towarzyszyły mi tutaj wielokrotnie, wylądowały w misce a efekt mata na zdjęciach. Mam nadzieję, że wyszło fajnie :) Oczywiście lepiej wyszło na lewej stronie, więc chciałam tu sumiennie ogłosić iż tak ma być. Pani LeaMun nosi portki na strone lewo botak.
Jako, że przymierzam się bardzo do współpracy z pewną Niemiecką projektantką niesamowitych ozdób, doczepek, biżuterii, dredów i innych rzeczy do włosów z MTH /coś co mi ciary na plecach wzmacnia samymi fotkami/, postanowiłam dzisiaj zaplątać sobie mój ulubiony naszyjnik jako hair biżu i słowo daję, korporacyjny HR Departament od DressCodu znowu dostanie zawału. Na pewno przed piątkiem, bo w piątek Mociumpanie to ja już będę w Hurghadzie :)
Uszanowania/GB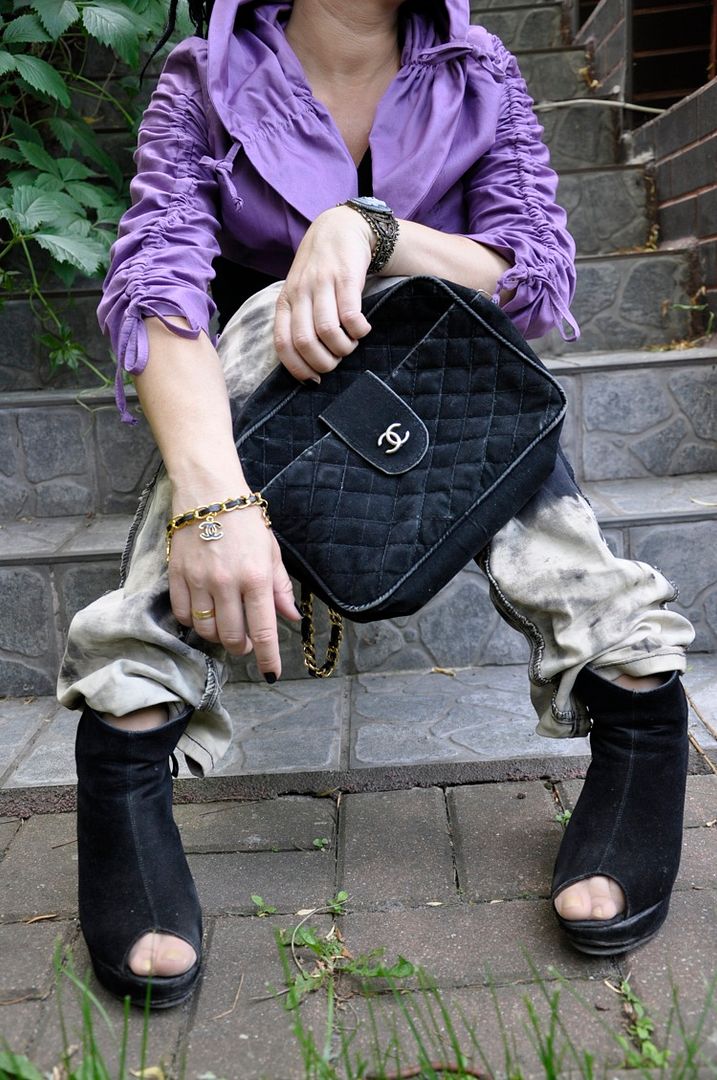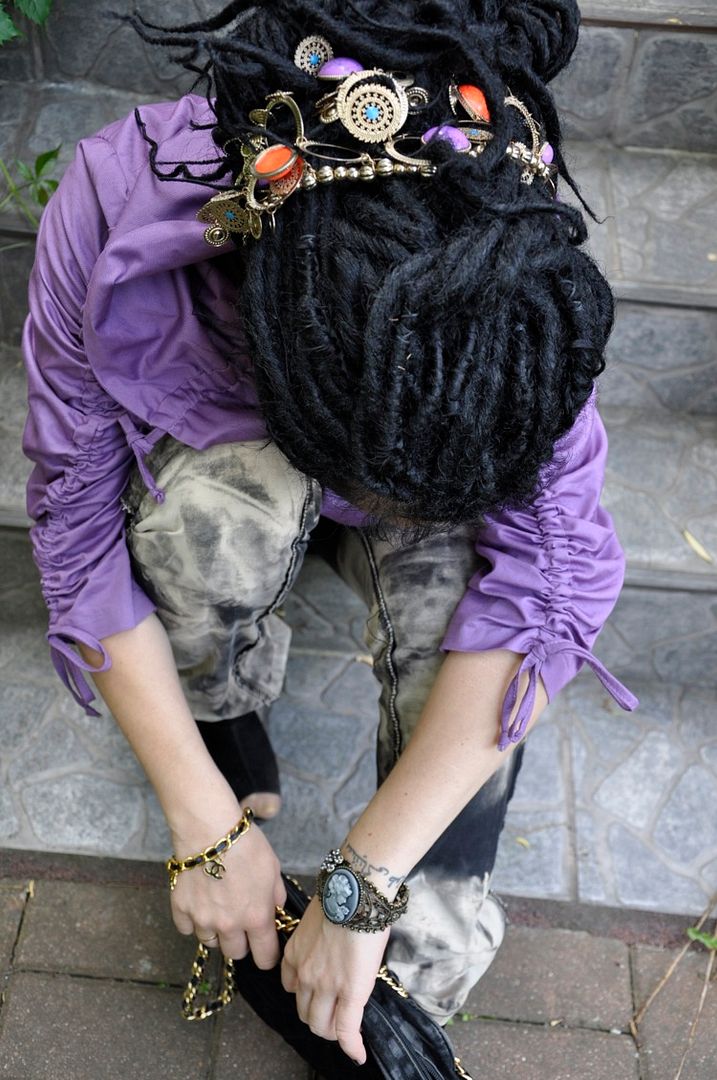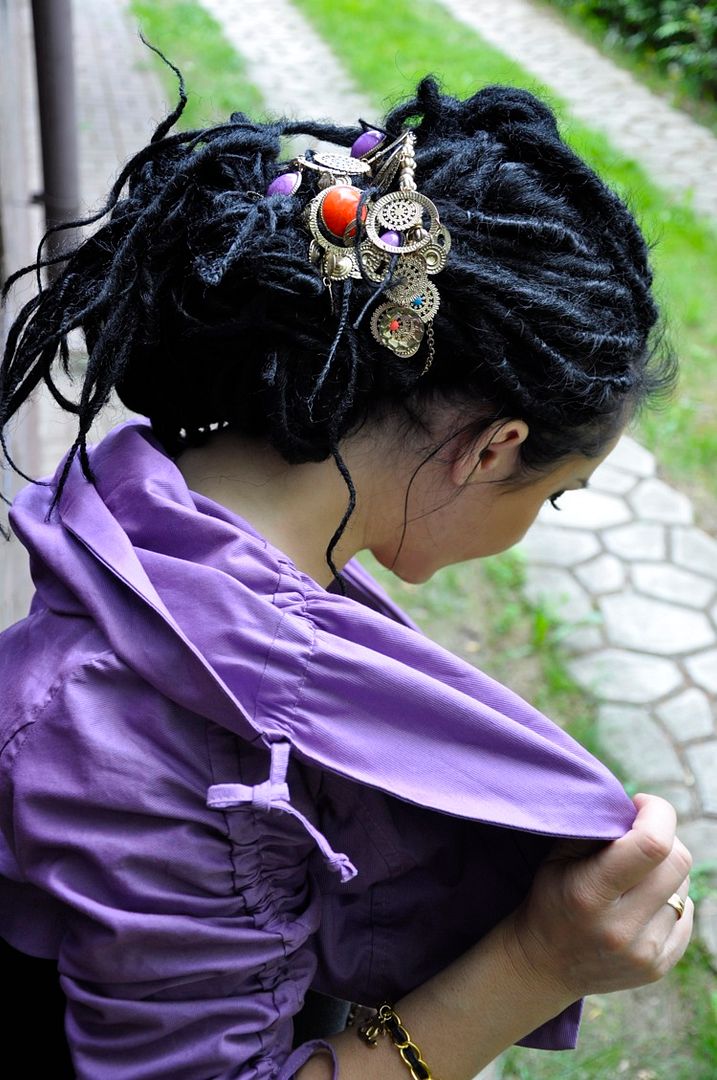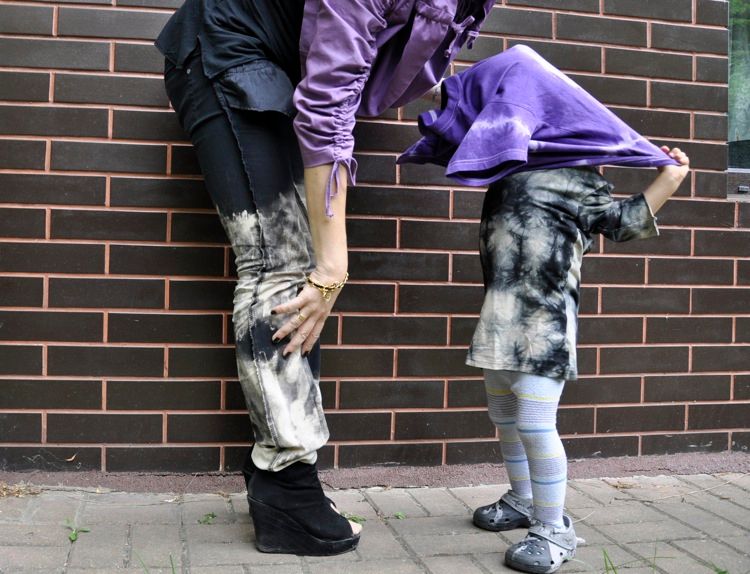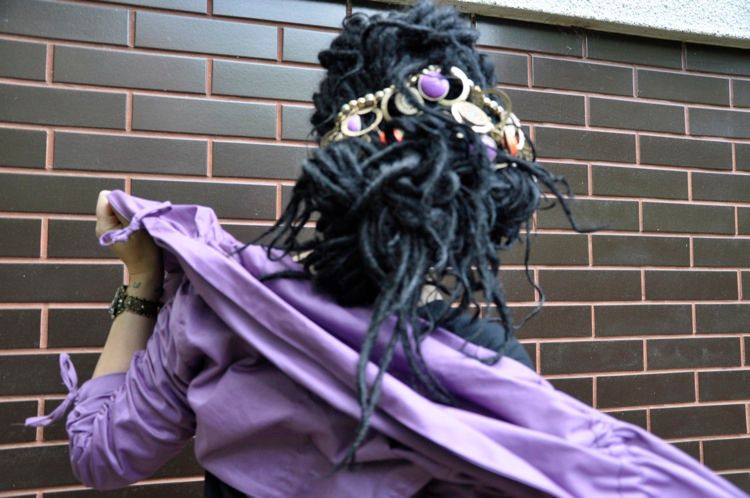 Pix by Ikarus :)
Dredy/Spodnie/Leila T-shirts: DIY
Kurtka: SH
Obutki: Chińczyki 10 USD / jak widać to już schyłek./
Torba: Channel SH
Bizu.
Loko
, HM
Prezencja: Matczyna Ogrodowa Rozmazana
Statyści: