Każda matka zanim zostanie matkom już wie, że będzie: cierpliwa, miła, niewydzierająca, nieklapsująca, nietakajakinnematki, generalnie najzajebiściejsza jak tylko można.
W pierwszym kwartale trochu zmienia się to podejście, bo donośny tobołek daje nam do zrozumienia iż albo powinnyśmy pójśc do drugiego pokoju, rozpędzić się i przywalić z byka z ścianę albo nałykać się valium bądź przypalić sobie skręta z melisy z dodatkiem koperku / to na trawienie dobre dla dziecka/ albo spędzić na leżance u psychiatry cztery godziny łkając w aksamitną poduszkę obsmarkaną uprzednio przez nieszczęśliwie zakochanego 145 kilowego Pana Władka co zadużył się na śmierdź w ekspedientce z
Biedronki
a ona go nie chce.
Weźta się w garść! – zakrzyknie nasze sumienie! Nie wy pierwsze! – dopowie mu rozedrgany zwój mózgowy. Czyli jak tu się urządzić, żeby zejść z tego świata z wyczerpania.
Oto kilka patentów, które każda początkująca matka powinna mieć na podorędziu.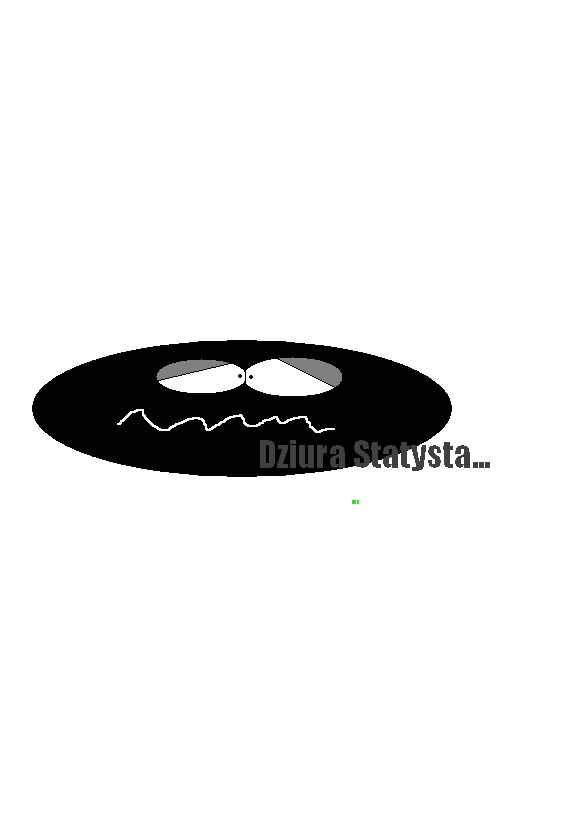 To by było na tyle jeśli chodzi o patenty i standaryzacje opieki na niemowlakiem i pewniaki zapewniające zapewne pewne wyspanie się w nocy lub choćby w dzień kiedy oczy uciekają nam do tyłu w toalecie na siedziaka.
Nie ma mości państwo. Możeta se nagrzać wody na mleko w podgrzewaczach, możeta obłożyc się mokrymi chusteczkami, czystymi pieluchami, papką w słoiczkach, kroplami na kolki, czopkami na gorączkę, nakarmic dzieciaka stopą bo rękami i zagietemi jako te krogulce palcami będzieta właśnie trzymać swoje górne powieki, zagonić męża do laktatora zamiast was / a nie tu to trochu mi się pomyliło/.
Bo samopomoc chłopska ważna jest! Mąż może oczywista zrywać się w nocy zamiast was coby zapakować potomkowi w usta wygotowany smoczek z butelką co tam wasze mleko lub tam inne z proszku przebywa. Tylko, że faceci mości państwo… Tja… dyżur Pani matki nigdy się nie kończy, bo chłop może zaspać i rano znajdziemy nasze potomstwo po pachy umazane wiadomo czym z brzuchem przyklejonym do kręgosłupa. A chłop śpi. Ma dyżur! A jakże! Zapomniał. Zaspał i ten…
KTÓREN JA SIĘ PYTAM?
No właśnie.
Tym właśnie wątkiem na temat doradztwa GrossBossa dotyczącym patentów zakończę swój wywód o ułatwieniach w obsłudze dzidziusia.
Z poważaniem,
Redakcja