To jest straszne. Powstają społeczności z dolepkami. Jako osoba która zapisała się raz do Grona, raz do Myspace i raz do Naszej Klasy, z których potem uciekłam z wrzaskiem nie mam zamiaru zapisywac się do żadnego portalu gdzie kobiety ronią łzy nad swoja dolepką. Zamiast tego załozyłam tego bloga, żeby pokazać iż można to nosić bez płaczu i całkiem przyjemnie. Aby zatem zamocować piękną fryzurę do czaszki należy nabyć to co poniżej.
Od lewej wymieniam:
1. Cytrusowy spray do rozpuszczania kleju aby łatwo odczepić od głowizny brzeg LW
2. Specjalny płyn, który aplikujemy przed nałożeniem kleju.
3. Jeszcze lepszy niż cytrusowy płyn, kóry momentalnie rozpuszcza klej bez efektu "gluta" lub z egipskiego se zajawię "Zanuna" i potem brzeg siateczki można super łatwo oczyścić / to straszne ale należy do tego użyć starej rajstopy bawełnianej. Są tak fajnie splecione, że cały klej schodzi w mgnieniu oka/
4. Klej superbeton, który potrafi trzymać i cztery dni, pod warunkiem, że nie przebywacie w temperaturze 40 stopni :)
5. Najszybszy sposób do jednodniowej aplikacji czyli superhirołplasterwroli.
6. Nożyczki do pocięcia plastra lub dla nerwowo chorych do odcięcia sobie od czoła peruki wraz ze skórą / mówiłam, że to DOBRY klej :P)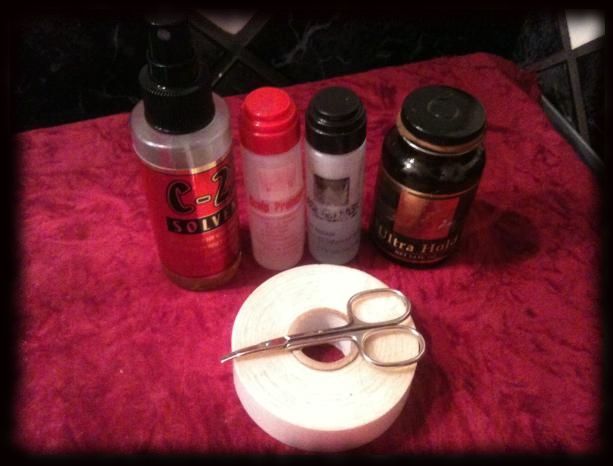 Poniżej mój drugi zakup nabyty za czasów nieświadomości gdzie się to robi i jak się dokopać do producenta. Uszczęśliwiłam pewnie jakiegoś dupka pośrednika, który dostał swoje 50-100 dolarów marży
Poniżej efekt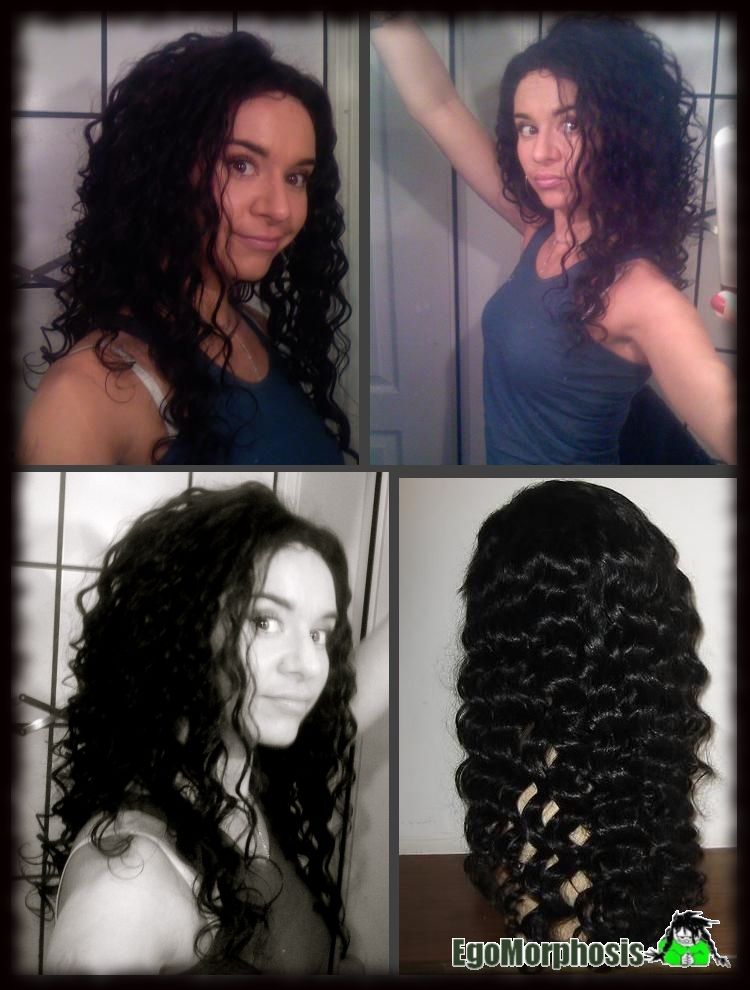 Pix by Ludź Iphon
włochy: lace wig, colour 1B deep wave curly 18 inches. ==>> www.ebay.com
prezencja: klozet
Statyści : brak