No to ciąg dalszy wywodów Pani Matki o obsłudze Nowonarodzonych. Problemu nie ma jak tobołek tylko leży i jęczy / dlaczego jęczy to wiadomo
z poprzedniego posta
/ Bo go chłop w nocy na przykład nakarmił zawartością pieluchy, którą wsypał do wody zamiast tej kaszki a kaszką zapudrował mu zadek. Albo coś.
No to problem pojawia się wtedy kiedy Potomek zaczyna się ruszać. Bo wiecie. Najpierw rusza nogą, którą nadobnie może przykopać ci prosto w nos kiedy nachylasz się, żeby zobaczyć jak rusza nogą. O ręce nie wspomnę, bo całe kłaczory wyciągane albo z twojej łepetyny albo z tych dopinek co je sobie przypinasz, potem wsadza twój Potomek do buzi to już inna sprawa.
Zaczyna się więc ruszać to twoje maleństwo i przewracać na brzuch a potem nagle go nie ma.
(…)
Eeeeeeeeee…………… (…) nie ma go…. (…)
NIE MA GO WURWA!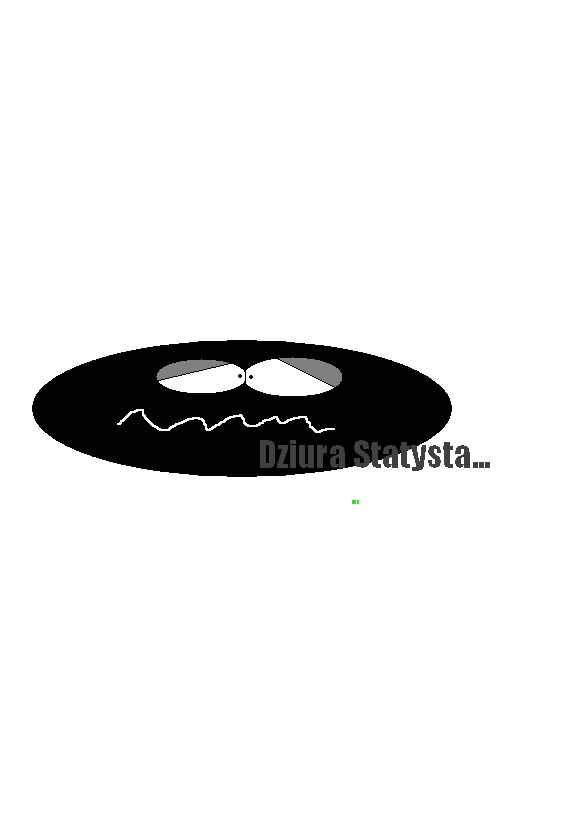 NIE MA GO!!! NIE MA GO!!! NIE MA GO!!! NIE MA GO!!! NIE MA GO!!! NIE MA GO!!! NIE MA GO!!! NIE MA GO!!! NIE MA GO!!! NIE MA GO!!! NIE MA GO!!! NIE MA GO!!! NIE MA GO!!! NIE MA GO!!! NIE MA GO!!!

…..

a nie! Jest!
Leży obok sofy na podłodze pod stołem bo się poturlał. Obok leży pielucha sprzed tygodnia a ty w końcu wiesz skąd tak capi. Z obu. Potomek zrobił z wrażenia drugie danie tyż w pieluchę tylko ta druga z tym drugim jest tera przyklejona do Potomka. Skaranie Dupne tak zwane. Ważne, że robi z drugiej strony bo byłoby gorzej gdyby nie robił. Albo robił z pierwszej strony czy coś.
No to następną frajda jest jak Klon wstanie na łokciach a potem na dłoniach. Znaczy nie do góry nogami tylko się oprze. Wtedy cała rodzina kwiczy z zachwytu, Szefowa również. Wszyscy już to nagrali. Prawie, bo potomek upadł na wznak i nie zdążyli. Nie ważne. Może uda się jeszcze raz :'/ Wzgruszyłam się normalnie z tego placka dziecka, bo pamietam jak Leila pierwszy raz wysmarkała się krwawym nosem w podłogę. No.
Potem podciąga jedno kolano…. Potem drugie… a potem wstaje.
A potem moi drodzy musita zabrać ze stołu wszystkie flaszki oraz portfel, żeby wam nie wybrał kasy i nie poszedł sobie kupić Barbie Syreny albo kokainy, bo zleci jakby wam całe życie przed gałami przeleciało w sekundę.
W międzyczasie zaczyna gadać. Tak jak moja Leiluka co ma gębę bardziej niewyparzoną niż ja do kwadratu. Lat dwa i trzy miesiące gada do mnie tak:

"- Mamo mam w pieluszce sraczkę.
- ?
- Teraz musisz mi dać ten dobry węgiel.
- No wiesz co Leila? Miałaś mi mówic jak będziesz chciała teges…no..Teraz nie będę mogła za karę puścić ci bajki.
- A reklamę możesz?"

Z wyrazami
Redakcja