Najsamprzód najogrbardziej mnie miło bo moja ulubione Moskito do mła zawitało obejrzec tom nedznom opaleniznę co mnie z gęby własnie schodzi po czterech peelengach. Słońce egipskie odznaczyło na froncie mym swój znak, także musiałam się wziąć się bardziej mocniej za udawanie iż normalnie taka jestem mega stAnningowana. Ekhe!. Od razu zaznaczam iż nogi se zapomarańczowiłam w gimpie, żeby pasowali do makijarza na górze. Tylko Karola wie jak moje nożyny wyglądają a wyglądają w kropki od cloksów czy jak tam to sie odmienia. Słowo daję. Mam normalnie kometę z ogonem dodatków na odnóżach. joł.
Żeby blogowi stało się zadość - żywność. Zdrowa a jakże. A nie jakieś muffiny do wyrzygu. Kubka ze słomka również brak, za to na mojej ukochanej arabskiej tacy w ulubionych czajniczkach podano hierbatkie, która najsampierw miała być wnoszona w tech szpilkach z pierwszego zdjęcia, potem pod taca pojawili się moje Grzmoty co przemierzyli ze mną pół świata przez lata,
aby wylądować z naszymi robotnikami na budowie na zapleczu walca
a na końcu miałam w dupie i latałam na boso. Najwyżej jutro będę lać a nie gadać jak se te koniczyny uziębię. ZA TO MNIE W GŁOWĘ było ciepło :)
No.
Uściski! GB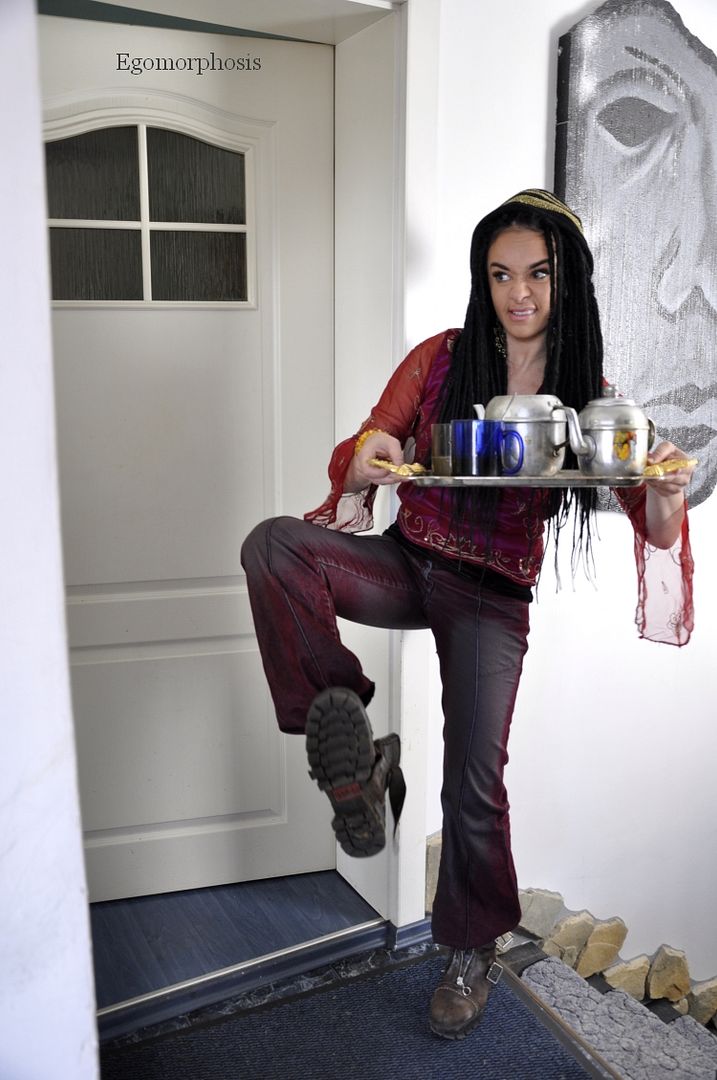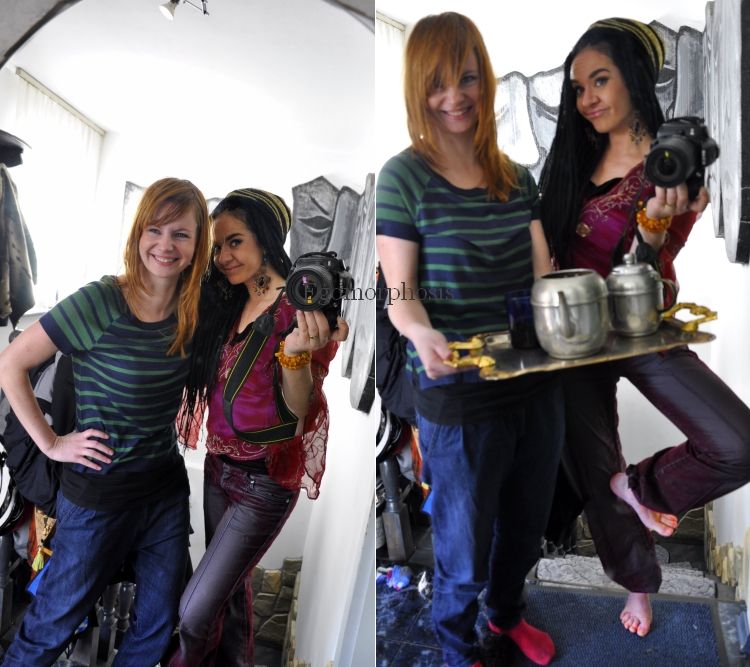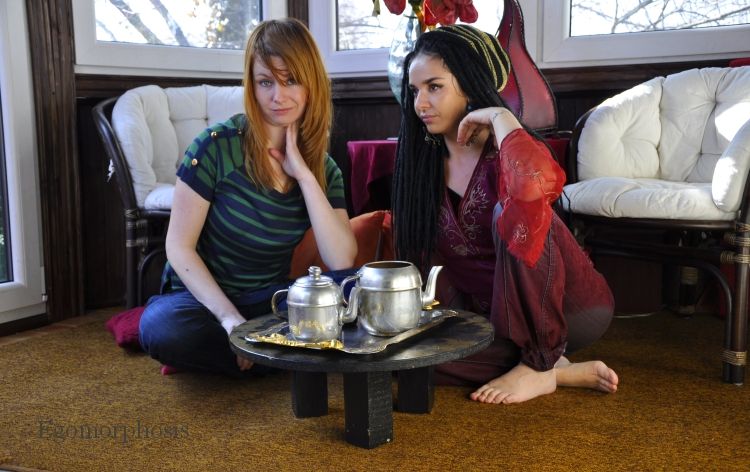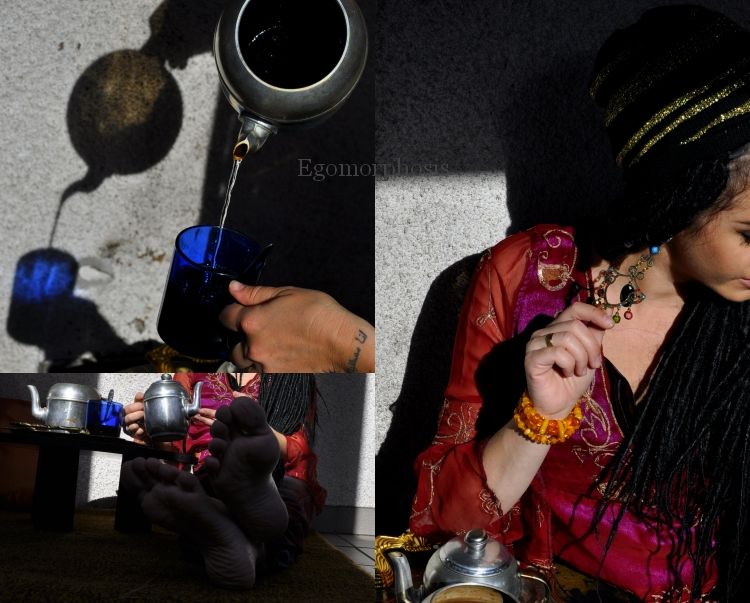 Czapocha: Loman
Bluzka: Prezent od Ikarusa - Indie
Spodnie Vero Moda
Obutki: Ebay + Grzmot + komet
Bransoletka: Bursztyny Omy
Kolczyki: Joanna from the bark
und Espaniola z żyrandola
Stolik:
DYI
Prezencja: Domowo blogowo herbatna
Statyści: Moskito :)