Jak pisałam niżej, moda jest uniwersalna i uwierzcie mi dociera wszędzie. Dlatego też dlaczego by nie uszyć abayji w printy tak modne tego lata? Jak widac poniżej, abaya ta składa się z dwóch części, a szal jest normalnie genialnym dodatkiem, który moge nosić na wiele różnych sposobów a uszył ją nasz krawiec z Luxoru - chłop o złotych dloniach / że tak po liwowsku se zaeLam/ Uszyta jest z najwyższej gatunkowo egipskiej bawełny, nie do dostania w sieciówkach o imporcie bezpośrednich od Braci Chińczyków nie wspomnę.
Szal.
Z jedenej strony ślicznie wygląda luźno upięty na ramionach a zdrugiej jak to by powiedzieć, kiedy GrossBossu się pstryczek w głowie przestawia - można se z niego zrobić na przykład parasol na piknik. Ja przyczepiam taperem do dwóch krzeseł i wszystkie dzieci chcą wynając u mnie wigwam :) Dolar dwadzieścia za cztery minuty. Ale daję rabaty.
Noszę go również upięty jak indyjskie sari, gdzie okręcam się od lewego ramienia przez plecy. Abaya wystaje wtedy na dole a reszta wygląda po prostu jakbym wyskoczyła z bollywoodzkiego filmu pt. "SlamDżung Millioner"
Enjoy!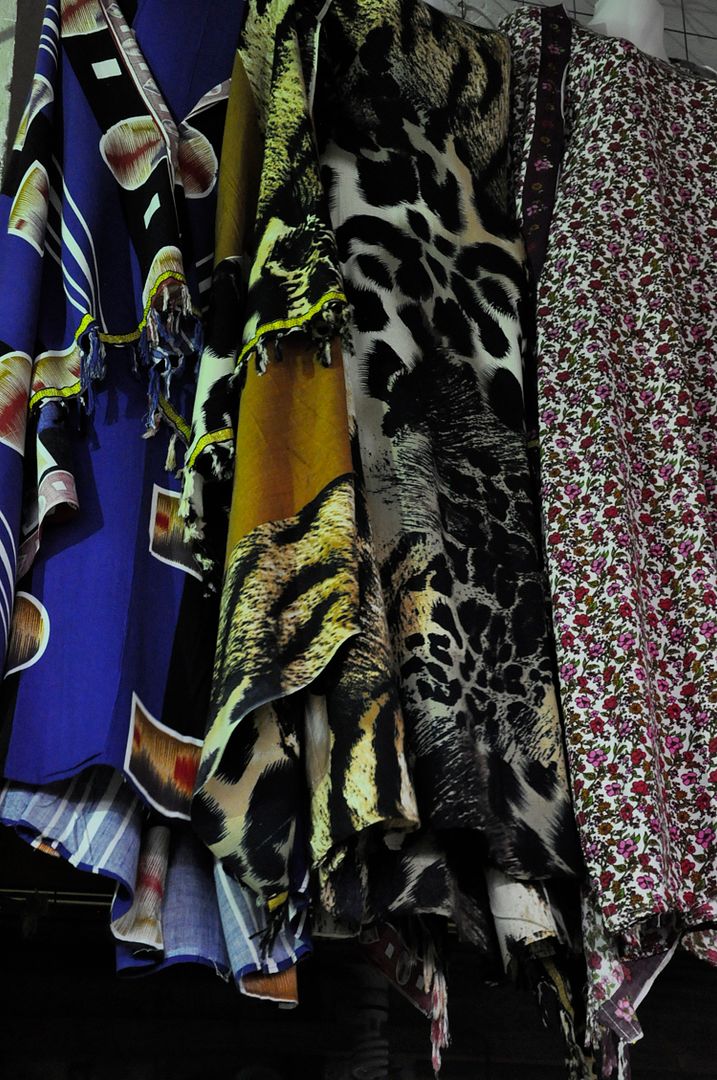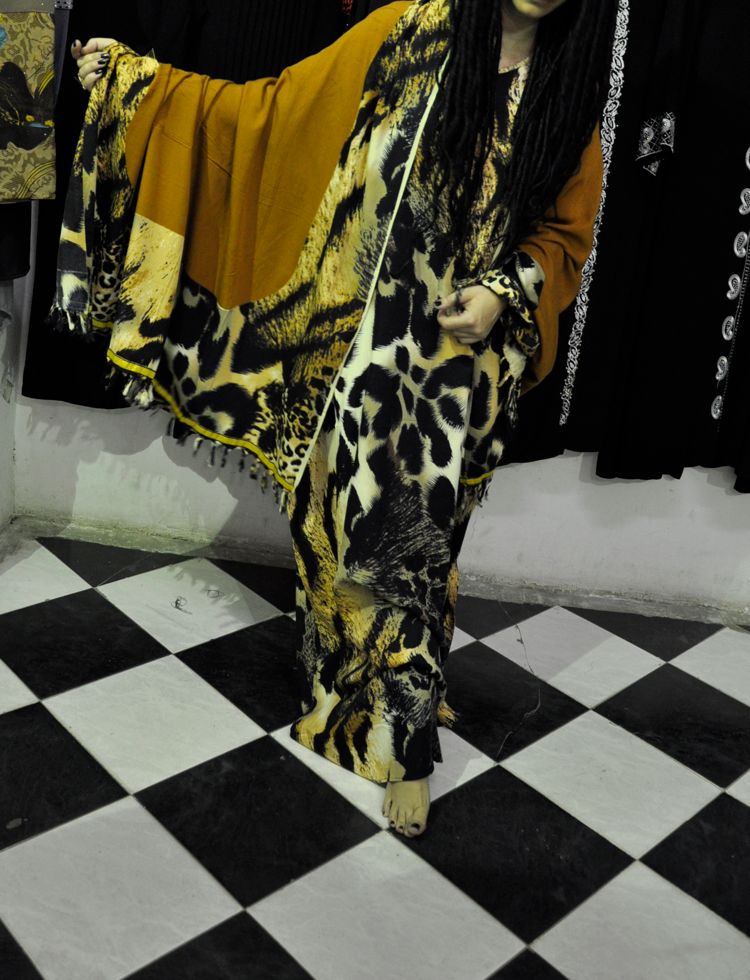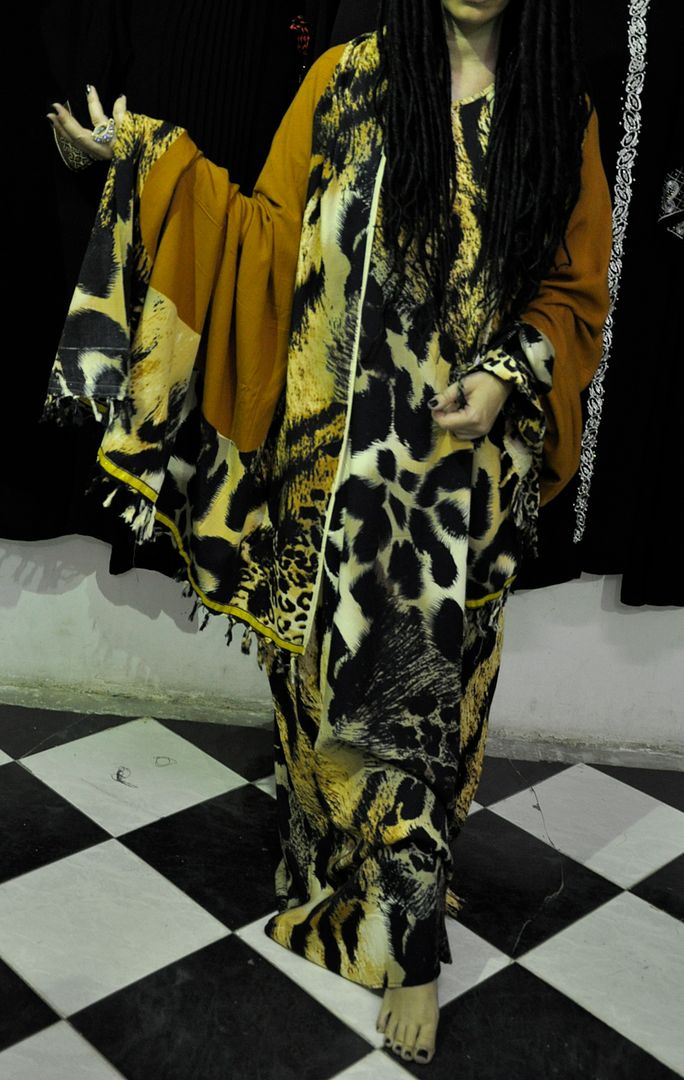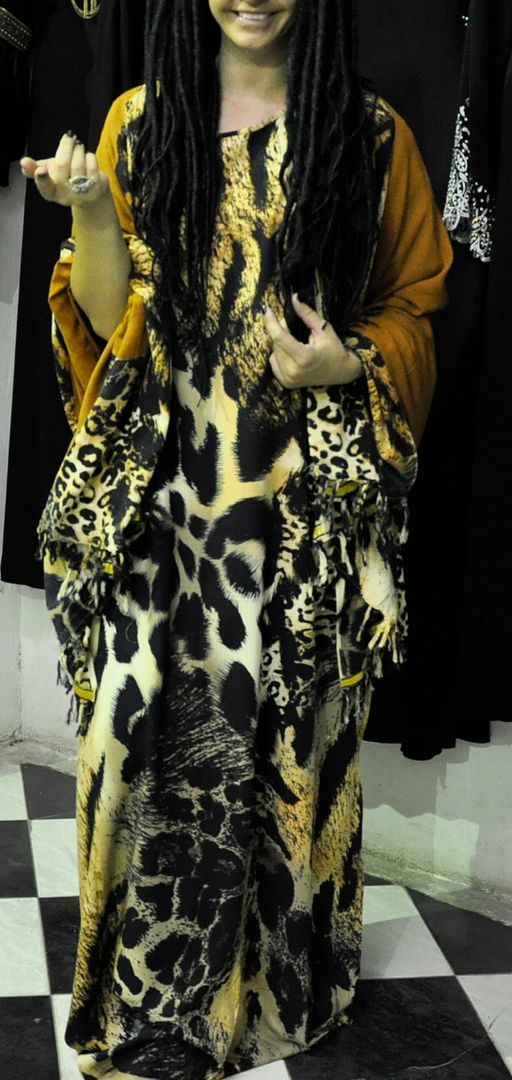 You need something? Don't be shy to write me an e'mail.
My Facebook.