Patrząc na moje buty Słodowego Adama, które nareperowałam śrubko - naszły mnie znowu wspomnienia...
Wspominałam sobie je siorbiąc nosem i chlipiąc w klawisze. Potem wytarłam klawisze z produkcji własnej i zamiast pisać, wlepiam Wam tutaj odcinek Lei Demolki lekko fotograficzny. Wiąże się to z inicjatywą mojej Siostry, która wydłubała z czeluści strychu slajdy z lat 70-tych i 80-tych, gdzie widniały dwie chude pieczarki. Te dwie chude pieczarki to uniżenie podpisana Redakcja i Ikarus. Slajdy zostały zeskanowane w ilości sztuk 70, powodując u mnie nadprodukcji wodnej z gałek ocznych.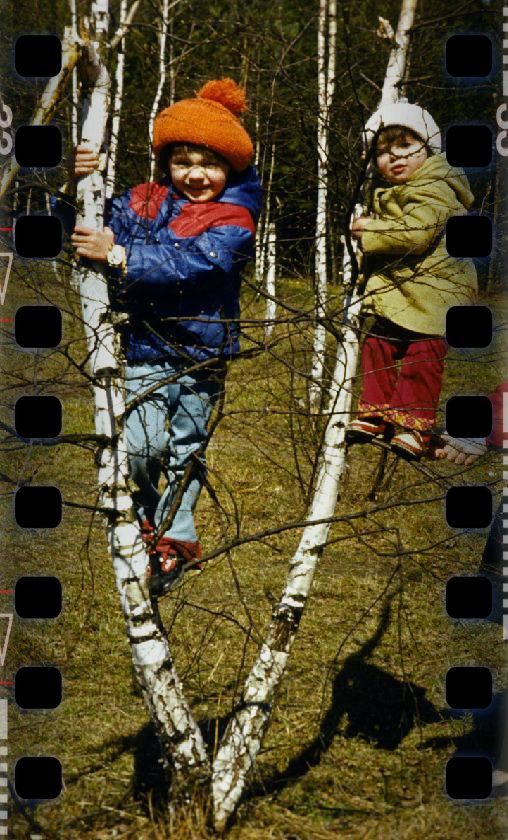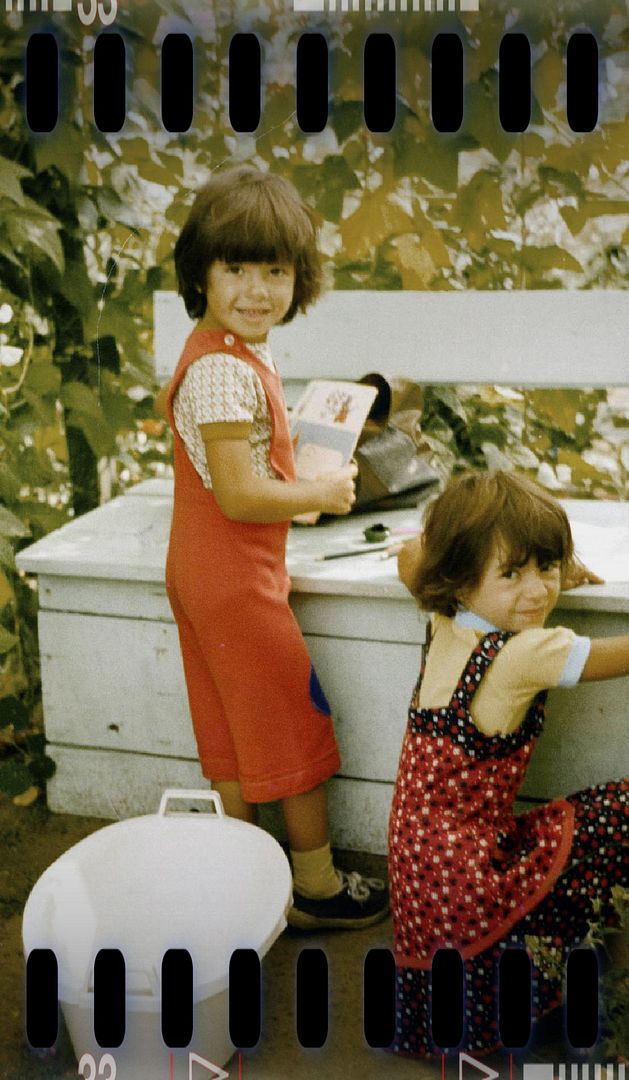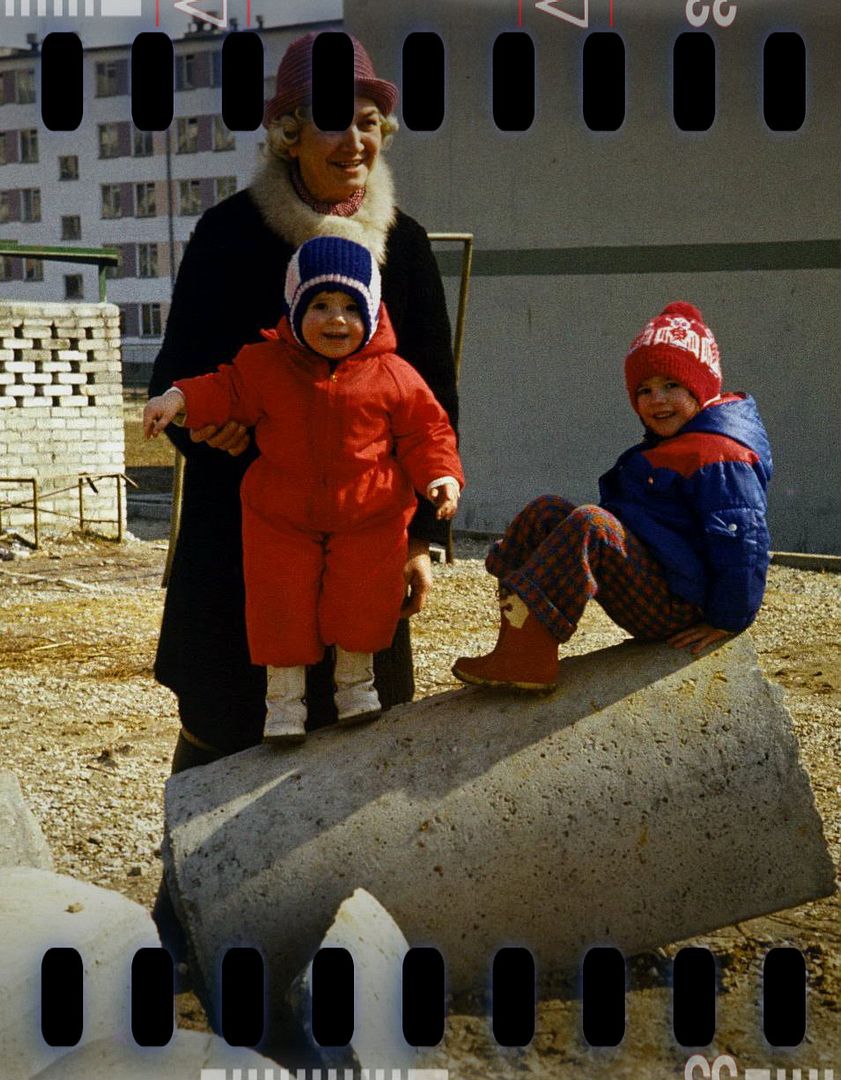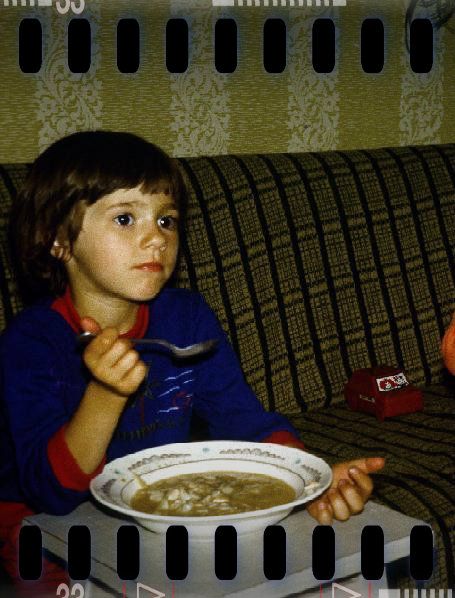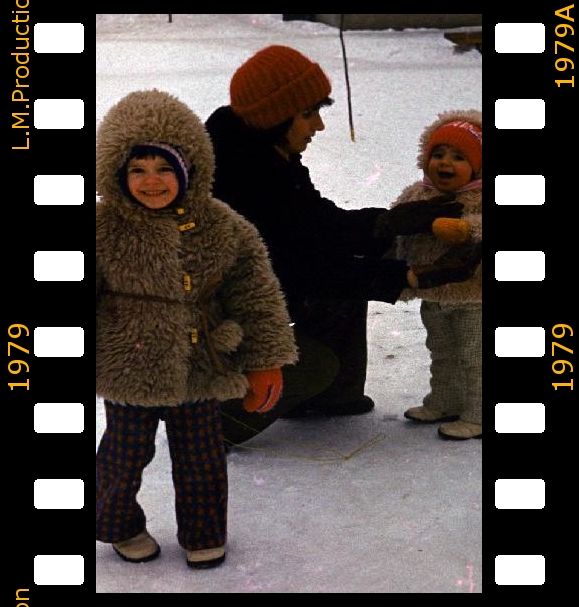 Jak Państwo zdążyli zauważyć, nosimy bardzo gustowne stroje, czyli kombinezony i berety produkcji PRL, spodnie wełniane oraz betonowe podpórki nowo budującego się miasta socjalistycznego.
Jesteśmy również wyposażone w ubrania produkcji polskiej fabryki ubrań z Nowego Sącza i z GieESu oraz wannę plastykową, do której w ramach dożynek działkowych, zbierane były plony Obywateli Działkowców Rzeczpospolitej Ludowej. Na skrzyni znajdują się produkty polskie typu flamaster i długopis. W skrzyni dwie łopaty, gracki i grabie Dawców Życia.
Na kolejnym slajdzie znajdą Państwo myśl techniczną PRL-u czyli wersalkę, taboret i zupę zacierkową, ktora była pyszna i którą jadłam około 2 godzin. Pod koniec jedzenia, zupa zacierkowa wyglądała jak dwukrotnie zjedzona, zawierała kożuch powierzchniowy a połowa niej znajdowała się na podłodze, taborecie i narzucie właśnie.
Wyprowadzano mnie również na górkę, gdzie zrzucano mnie na dół zaraz za sankami. Dawcy zakładali nam kożuchy bezpieczeństwa a na łeb wełniane kaski.
Na sam koniec Rodzynek-Redakcja i jej słynne rącze jak sarenki nogi, które potrafiła wyginać we wszystkich kierunkach. To pewnie po to wcielono mnie do grupy akrobatycznej i wożono na turnee.
/ o moich tournee z zespołem muzyki dawnej, w którym wystepowałam z bardzo znaną aktualnie panią od mody wkrótce. Wkrótce tez kompromitujące zdjęcia szczerbatej Redakcji razem z to panio/
To ja może już wrócę do tego strugania a Was zostawiam w nastroju mam nadzieję sentymentalnym. Zwłaszcza roczniki 1974-1980. Zwłaszcza tych, którzy zdążyli się zapoznać z oralną wersją początków mojej egzystencji w tych na prawdę dziwacznych czasach.
Bo czasy rzeczywiście były dziwaczne :/
Urodziłam się w PRL-u, dorastałam w prywacie a wylądowałam w wirtualnej rzeczywistości... A dzisiejsze dzieciaki? Urodzą się w wirtualnej rzeczywistości, będą dorastać w erze III Wojny Światowej i końca świata Majów a gdzie wylądują, tego nie wie nikt... Może na Marsie?
Z wyrazami
Redakcja
My Facebook.